Pixie Dust Technologies
A company aiming to build a symbiotic software infrastructure between humans and computers. Their wave control technology has derived from Tsukuba University and Tohoku University.
Founded by Associate Professor Yoichi Ochiai of Tsukuba University.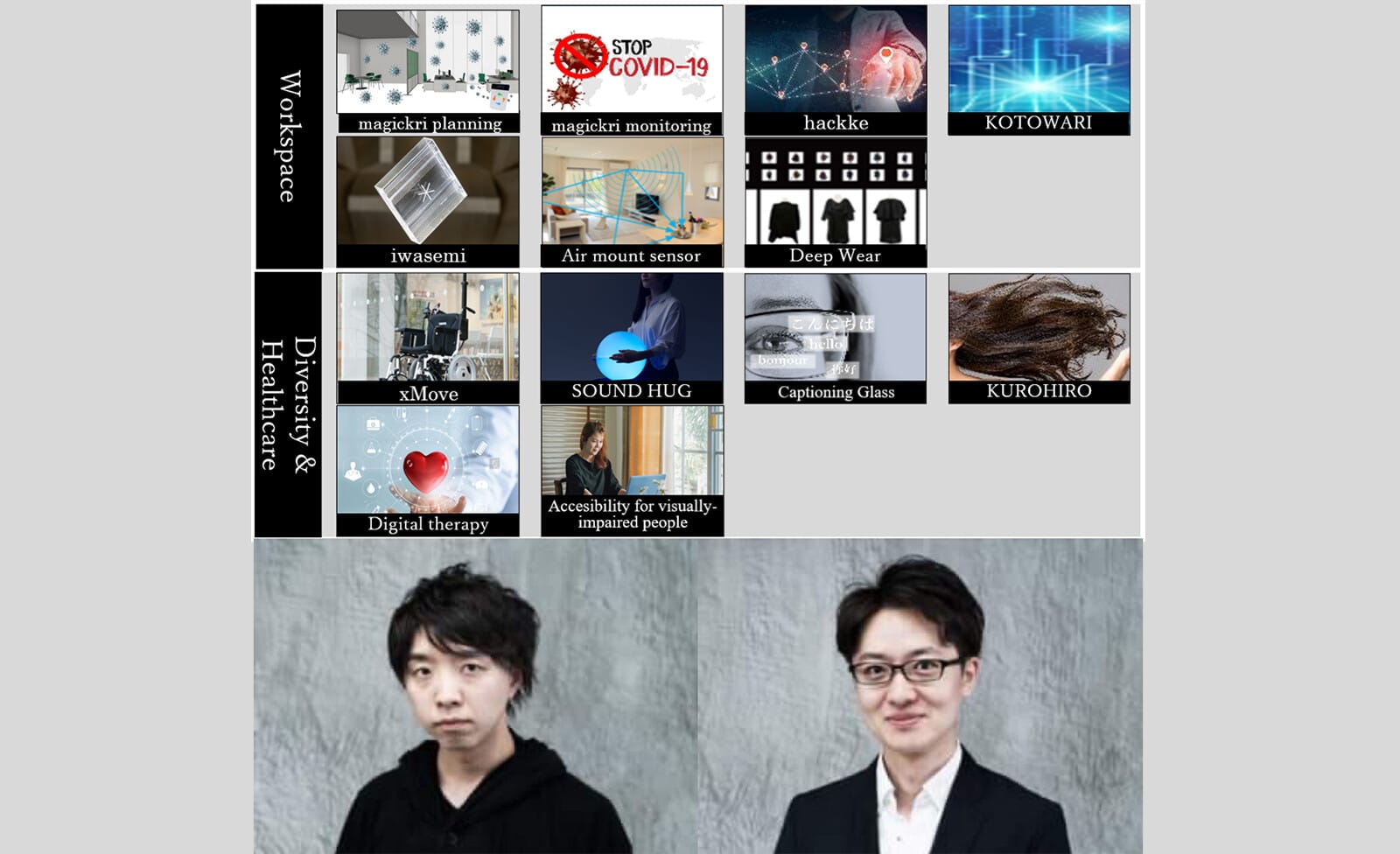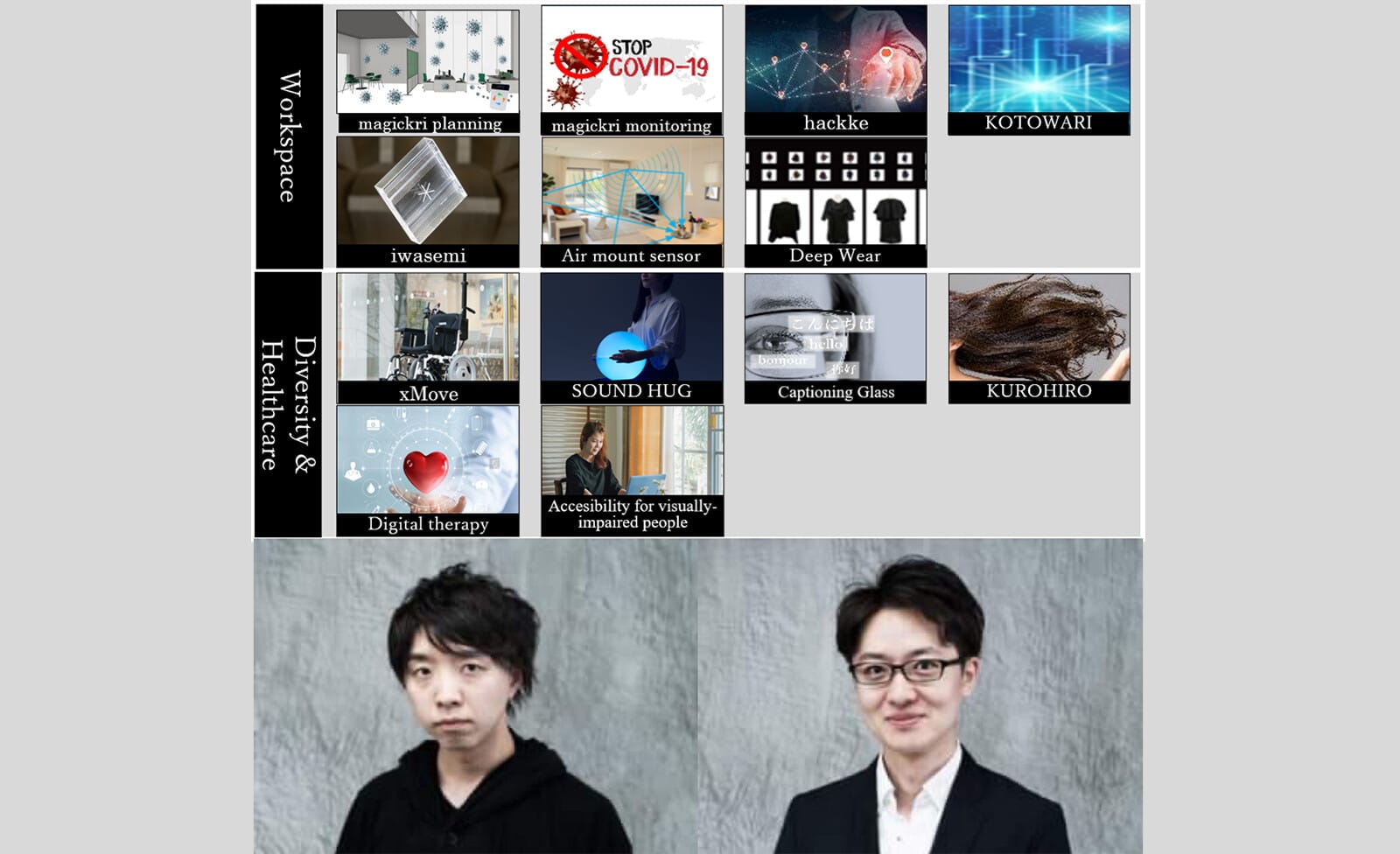 The company developed a monitoring service for prevention of new coronary infection (magickiri), a spatial DX platform for digital twin (KOTOWARI), and a sound-dampening metamaterial (iwasemi). Thee company develops and provide products for healthcare domains by implementing university-originated technologies.